Case Study:
NEW SILHOUETTE® SAMPLING SYSTEM
Challenge: To produce a new, innovative alternative to an established sampling approach.
SI committed to partnering with Hunter Douglas to develop technology that revolutionized the manner in which Silhouette®
window shadings are presented and sold. A once cumbersome fabric sample was transformed into an entire sales system.
With the use of CAD drawings and multiple rounds of prototyping, SI dedicated extensive time in developing a state of the art,
patented series of sales tools. The tools worked in concert with each other to achieve a professional "At-the-window" sales
presentation for window covering designers throughout North America and internationally. The tools included:
• An acrylic molded Window Display, equipped with suction cups, for easy mounting on a window as well as easy removal
• An innovative, clear-backed Fabric Deck cleverly re-engineered to hang, from the Window Display, to show fabric samples in the closed or open position at the window
• A clear plastic Bracket and Mounting Guide which provide a visual aid to help designers and consumers see how the shading fits each window frame
This new system was so successful, that it was implemented in other Hunter Douglas sampling.
The new sampling system has had an immense impact on brand positioning and sales success.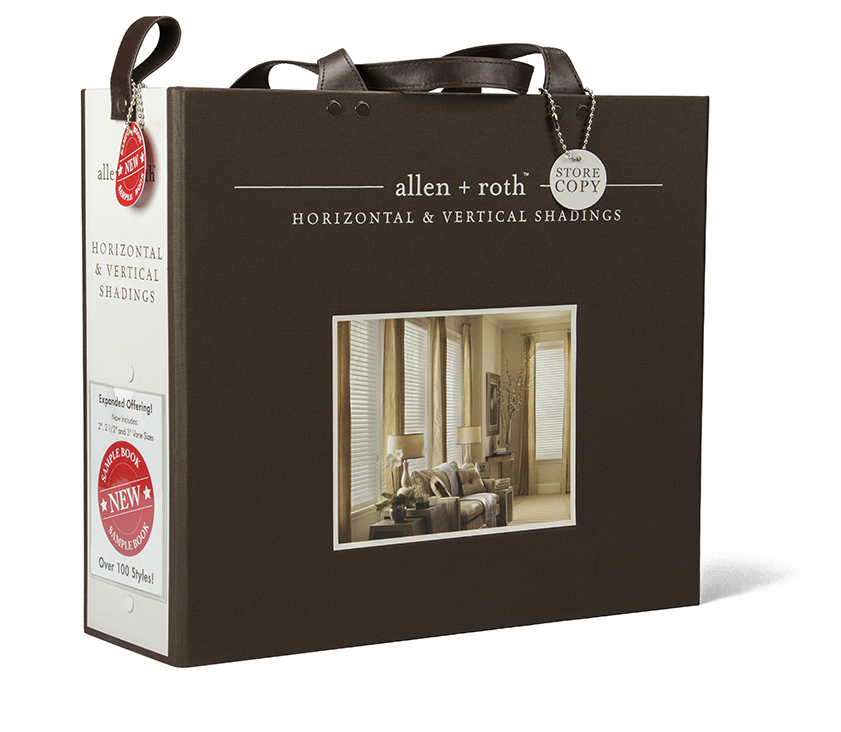 Case Study:
ALLEN & ROTH TOTAL FACE LIFT
Challenge: Completely innovate the overall look and usage
of Allen & Roth's sales tool.
For decades the window covering industry had been challenged with showing customers a beautiful product from a small piece of fabric. This fabric, cut into small squares and placed side by side, page after page was presented in sample books alike. This process is costly and the presentation of each sampling tool is similar.
Allen & Roth wanted something that set them apart. They wanted a modern, streamlined look and asked SI to help them achieve just that. SI developed a plastic/poly combined page that eliminated the need for extensive cut fabric.
Our engineers tested the limits and overcame doubt by creating a solution that took the Allen & Roth selling tool to the next level.
SI strived to not only develop a tool that reflected a new era, but saved their client thousands of dollars in the process.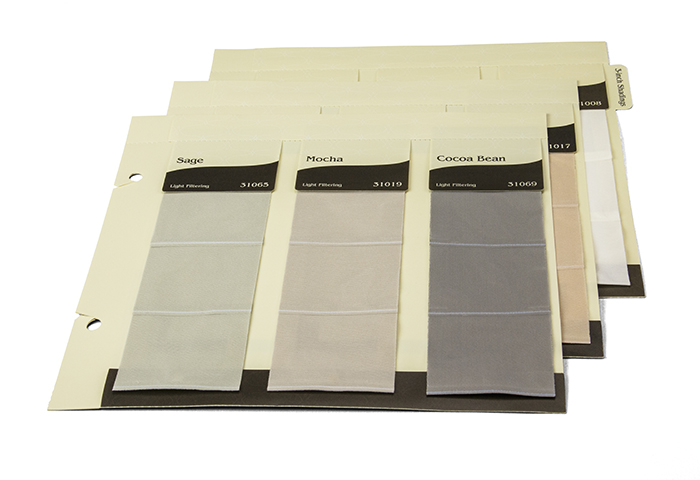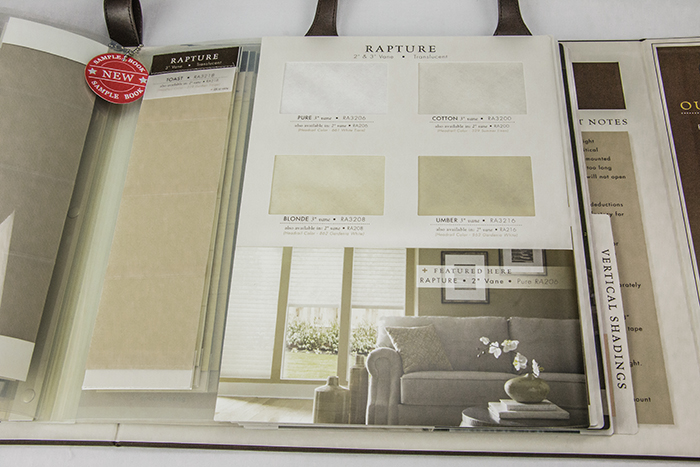 Before
Simple deck using multiple swatches to create a sampling tool.
After
Sampling tool using less fabric swatches and a combination
of poly, acrylic and paper to create a new innovative approach.